Back to work
Interact
Website for Global Bristol University led initiative
A creation of series of animations to help users understand the various aspect of CBT therapy to be used in an online therapy setting trialled by the University of the west of England.
Deliverables

Animation
Branding
Design
Illustration
Client

Bristol University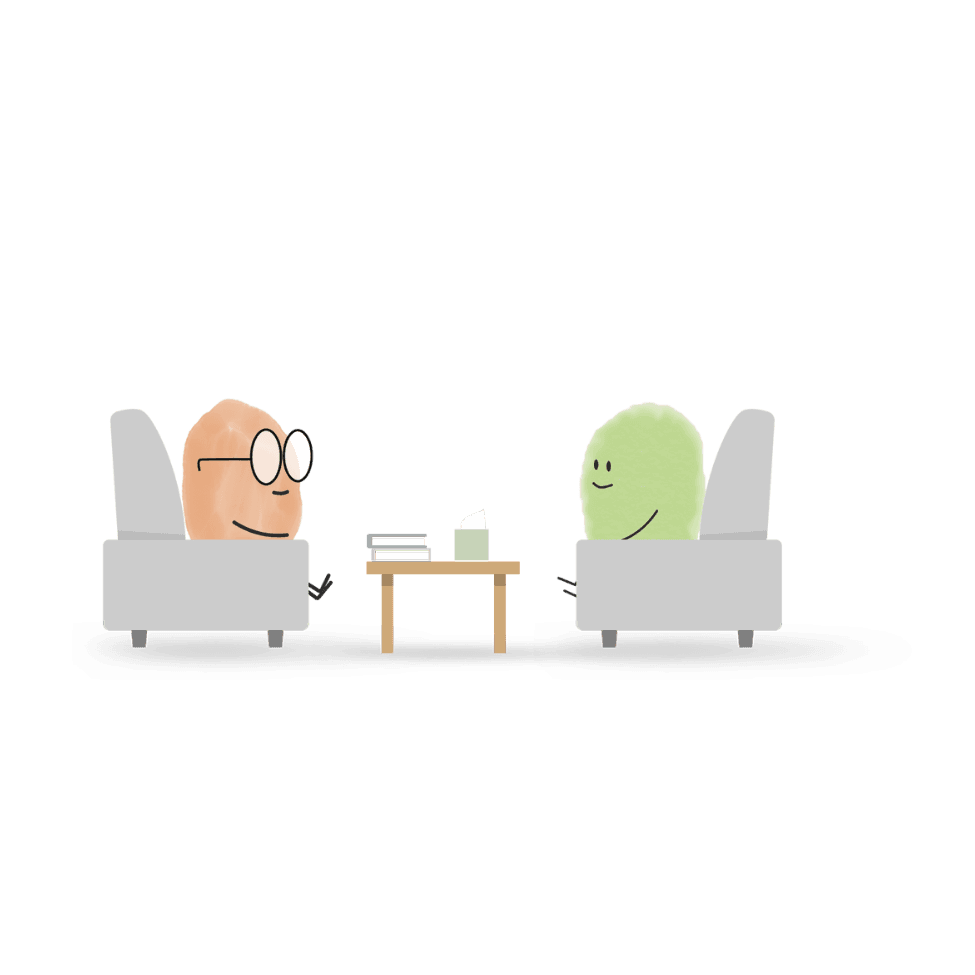 Online interface for therapy
INTERACT is a programme of research that integrates online materials and a therapist led Cognitive Behavioural Therapy for depression with an aim to increase the general availability of CBT and include groups for whom access is difficult.
A website was needed to house online materials and provide an interface through which the Cognitive Behavioural Therapy could be conducted. A series of animations help users understand the various aspects of CBT therapy .
To create the animations, work was done with university staff to create a set of scripts which would provide a voiceover to give context to animated scenes which would help to explore and explain various aspects of CBT.
Characters
An important aspect of the character design was to create a universal appearance to reflect the fact that CBT as a therapy is open to anyone. Initial designs looked at using simple shapes with a focus on the face so that moods and emotions could be easily communicated.
Colour was also used to help show mood, with characters changing colours to help indicate how they were feeling.